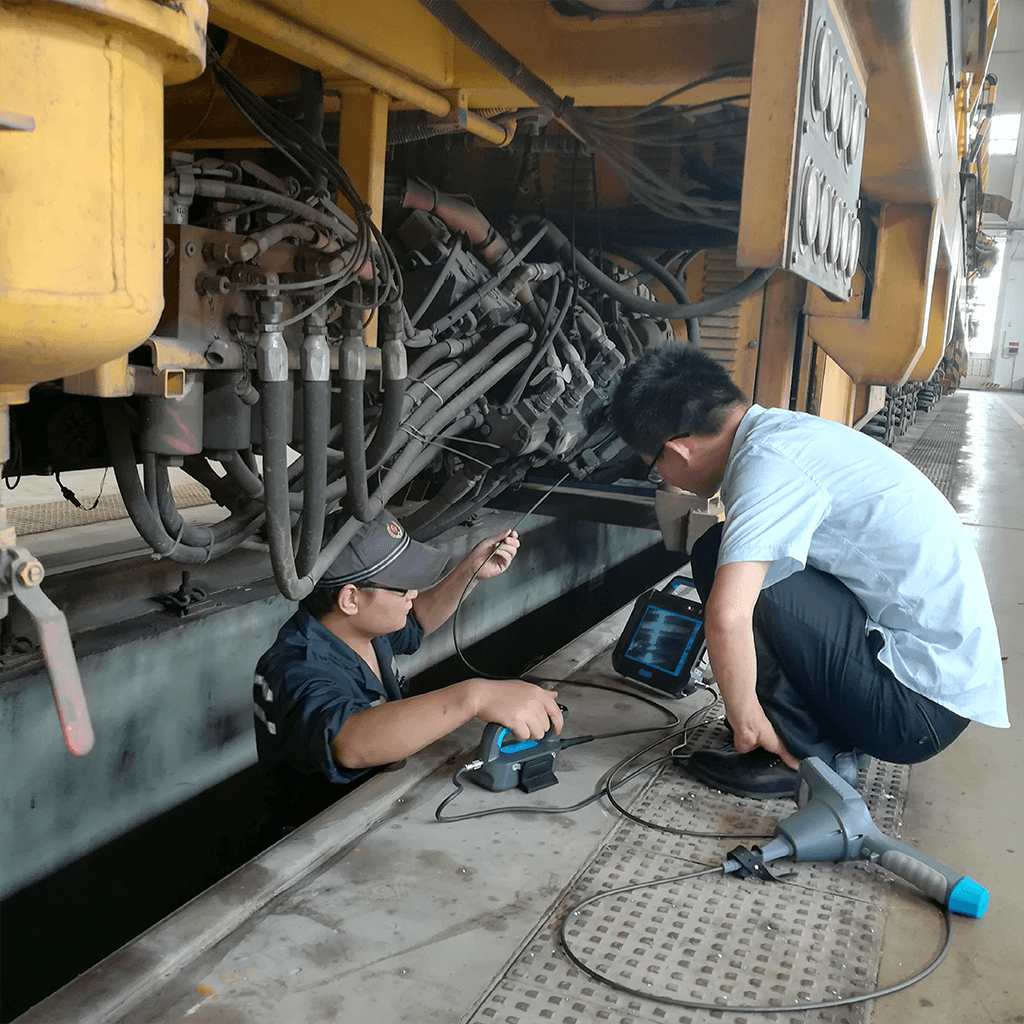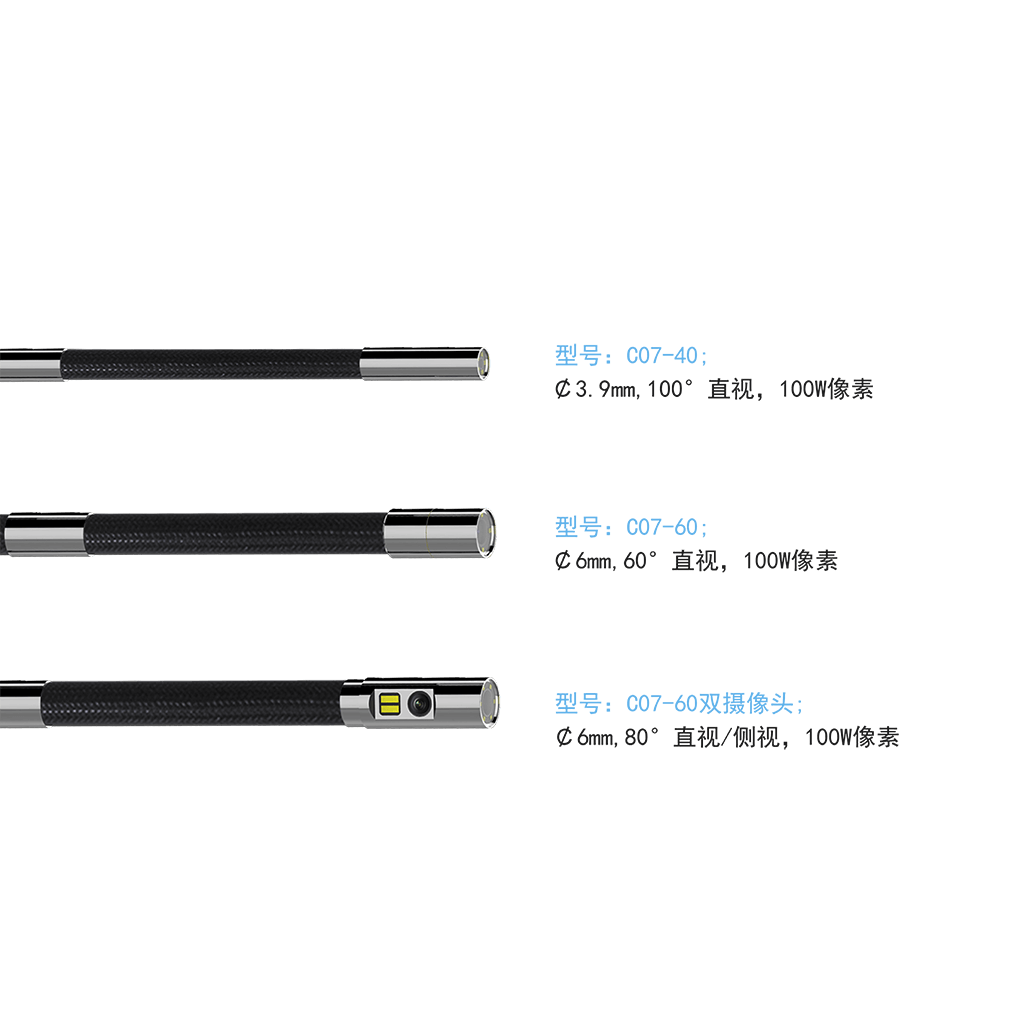 Yateks P Series Borescope
Camera/Probe Diameter:
2.8mm
Insertion Probe Length:
1m
The Yateks P Series borescope is an industrial endoscope that boasts high-definition imaging capabilities through a flexible tube and small-sized body. With its CMOS sensor, this videoscope inspection camera produces ultra-clear and high-definition images for visual inspections of difficult-to-reach areas. The device also features an integrated LED for adjustable lighting, making it suitable for use in a variety of environmental conditions.
Equipped with a large touchscreen and an electro-magnetic rocker for precise camera head control, the P-Series videoscope is the ideal industrial inspection camera for applications that demand superior image quality.
Features

High-Definition images displayed on a 20cm touchscreen
Small diameter camera options
Small depth of field/focus options (3-50mm, 5-80mm)
Advanced image processing technology
Advanced illumination technology (Fibre + LED)
360° camera tip articulation via electro-magnetic rocker joystick
Up to ~170° camera tip return on itself
Insertion probe is comprised of wear-resistant tungsten wire
Effective pixels: 750,000
Still and video image recording to system SD card (SD Card reader supplied)
5-level illumination settings
Zoom / Focus function
Forward-facing camera with 80° field of view (or Dual Camera - Front 100°, Side 90°)
Depth of field/focus – 7mm to 80mm (or Dual Camera - Front 7 - 80mm, Side 3 - 30mm)
Rechargeable lithium-ion batteries (8 supplied. 4 batteries required for system use)
*All prices exclude GST
Download the Yateks P Series Borescope Product Flyer