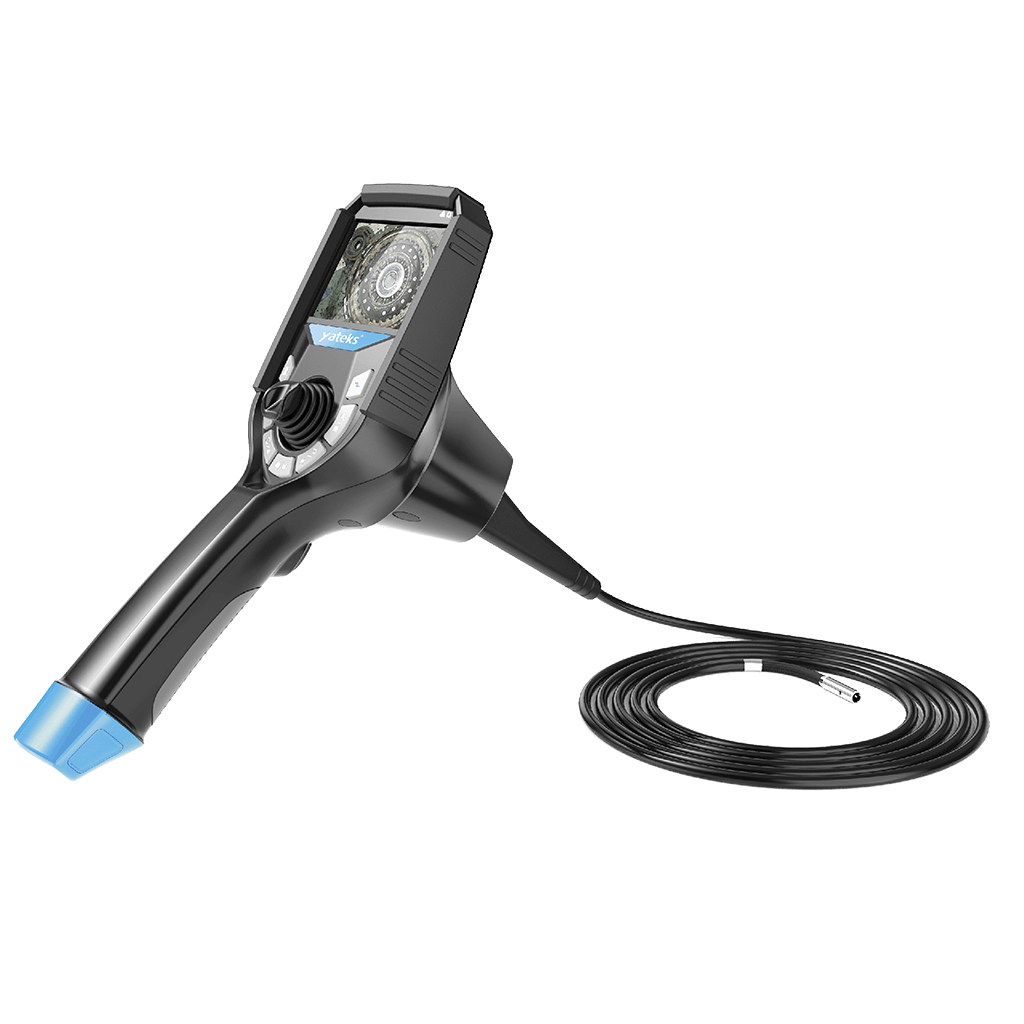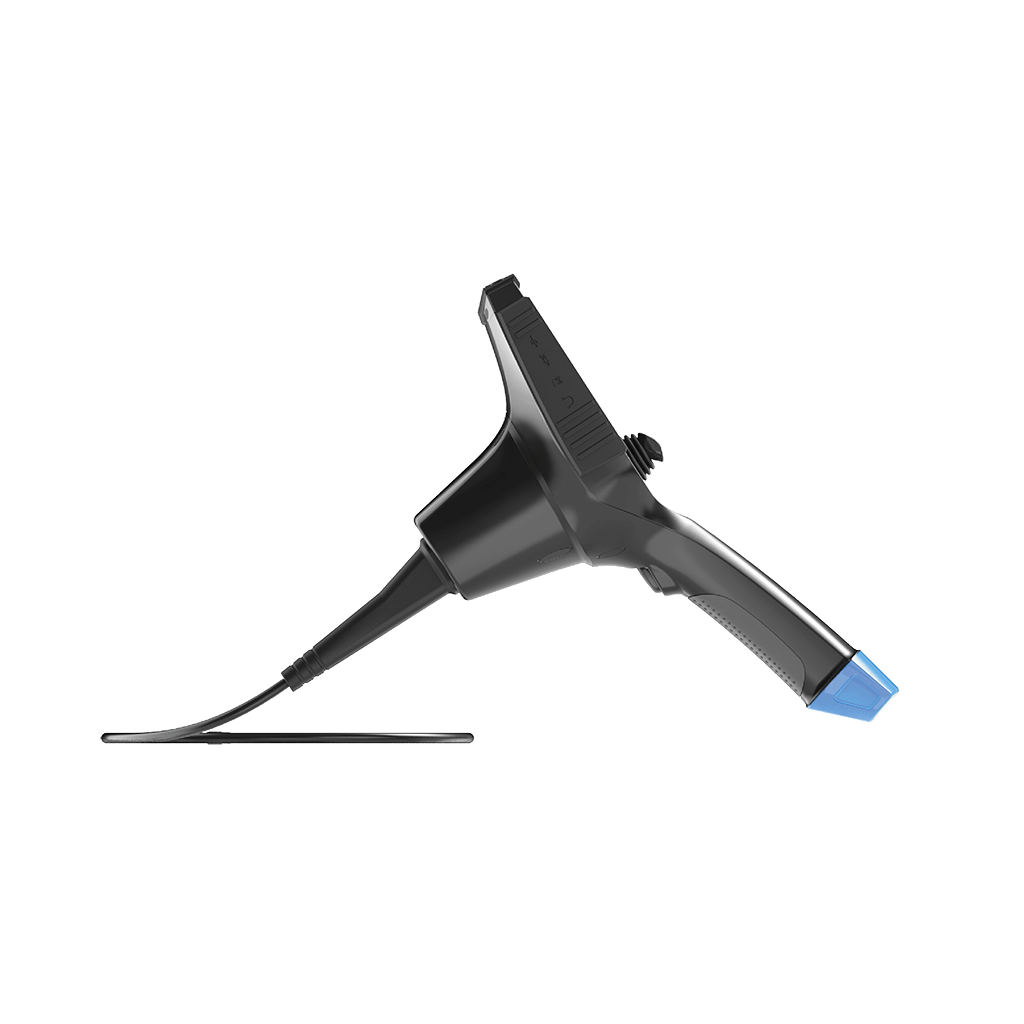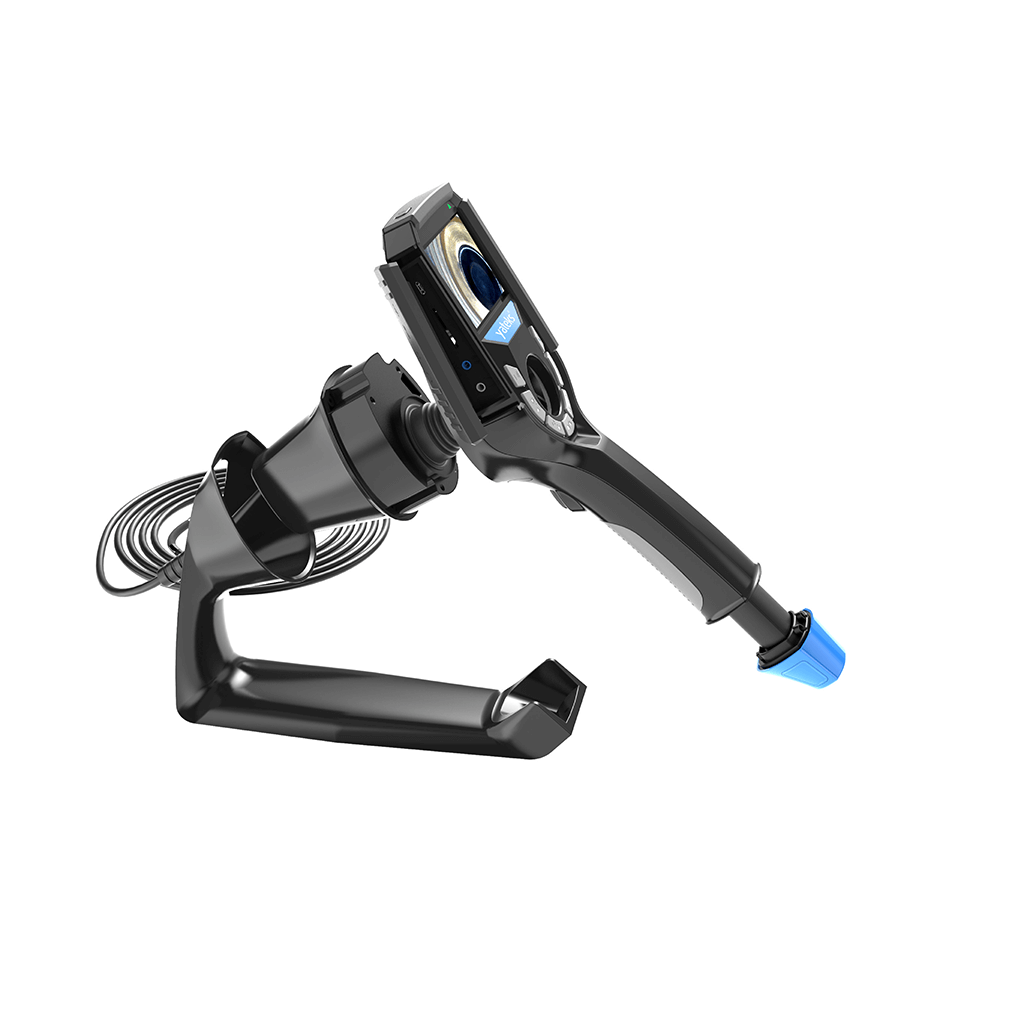 Yateks M Series Borescope
Camera/Probe Diameter:
2.8mm
Insertion Probe Length:
1m
Yateks M Series is a portable mechanical 360-degree industrial borescope with interchangeable tubes and weighs only 0.6kgs.
The mechanical joystick control, interchangeable tubes of different diameters and lengths and a variety of camera modes make this inspection camera a popular choice to visually investigate a range of spaces. The M Series borescope inspection camera is widely used in aviation, automobile, marine, electric and chemical industries.

Features

3.9mm
Up to ~170° camera tip return on itself
4-way camera tip control via mechanical joystick
Insertion probe is comprised of wear-resistant tungsten wire
Effective pixels: 450,000
9cm screen on handset
Super-bright LED lighting (6 settings)
Image zoom function
Forward-facing camera with 100° field of view
Side-facing camera with up to 90° field of view
Depth of field/focus – 7mm to 80mm or 3mm to 30mm
Still and video image recording to system SD card (SD Card reader supplied)
Rechargeable Lithium-Ion batteries (x2 supplied…1 battery required for system use)
*All prices exclude GST
 Download the Yateks M Series Borescope Product Flyer