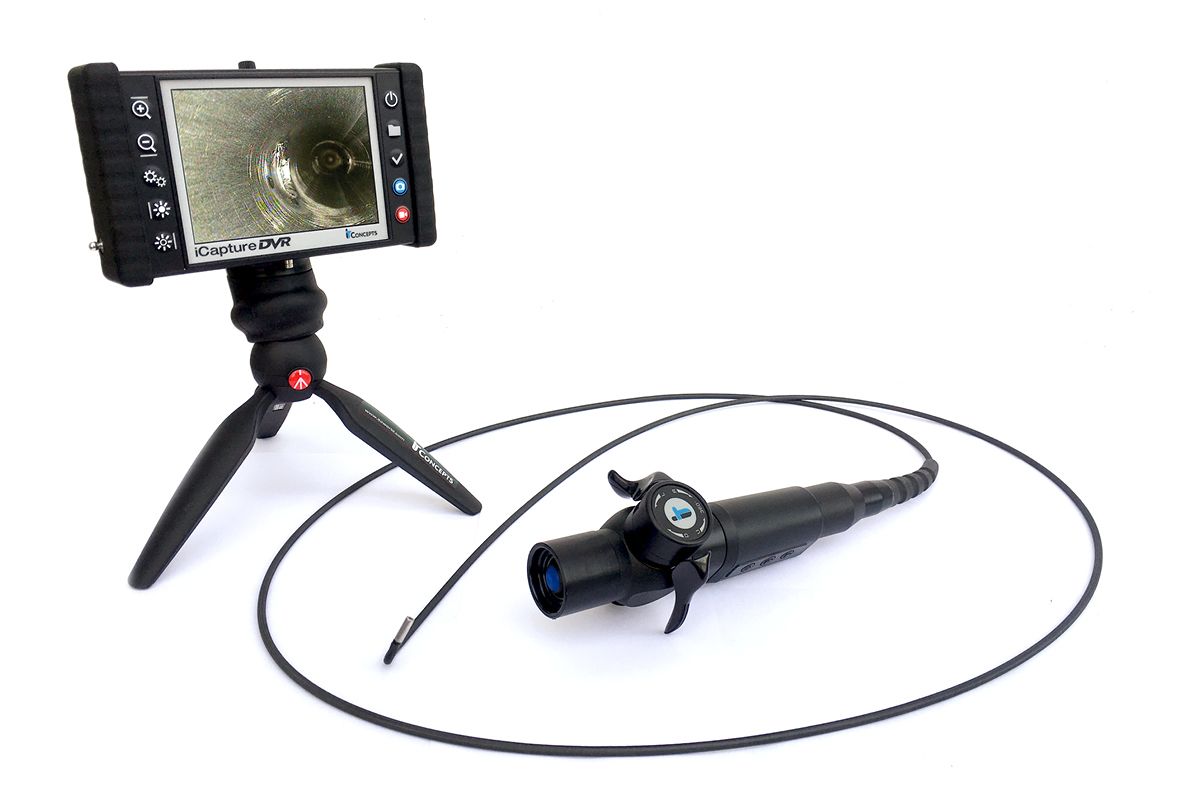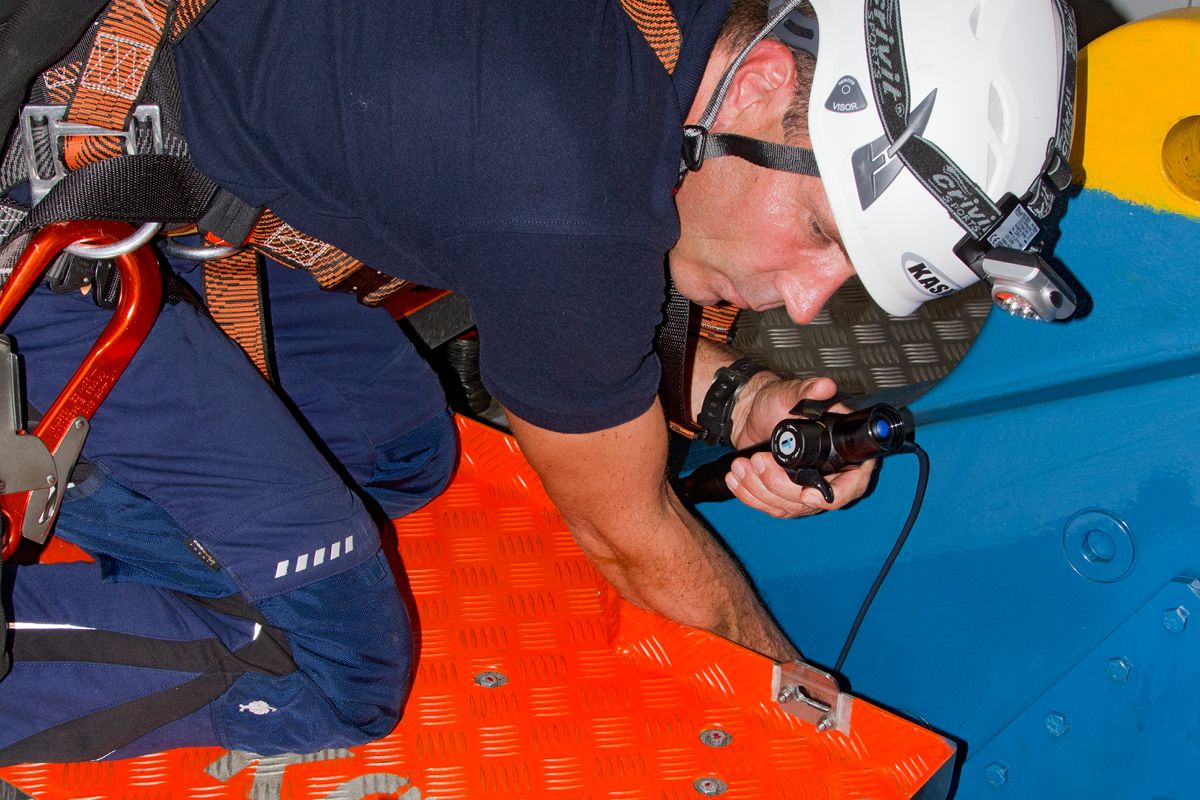 IT Concepts iLED Videoscope
Camera Probe Diameter:
2.2mm
Insertion Probe Length:
1m
The iLED videoscope is a complete video camera inspection system.
With the integral High Power LED Light Source you get perfect illumination of the inspected object and connect to the iCapture Monitor or any other composite Monitor establishes a complete and easy to handle video inspection system. With diameters of 4.0mm, 6.0mm or 8.0mm and lengths from 1.5m to 7.5m the iLED System leaves nothing to be desired.

Features

Small diameter camera options
Small Depth of Field/focus options
Advanced image processing technology
Advanced illumination technology
Short camera metal tip length (only 4mm)
360° camera head articulation
Up to ~170° camera tip return on itself
4-way camera tip control via mechanical joystick
Insertion probe is comprised of wear-resistant tungsten wire
Effective pixels: 450,000
9cm screen on handset
Super-bright LED lighting (6 settings)
Image zoom function
Forward-facing camera with 120° field of view
Side-facing camera with up to 90° field of view
Depth of field/focus – 7mm to 80mm or 3mm to 30mm
Still and video image recording to system SD card (SD Card reader supplied)
Rechargeable lithium-ion batteries (2 supplied. 1battery required for system use)
*All prices exclude GST